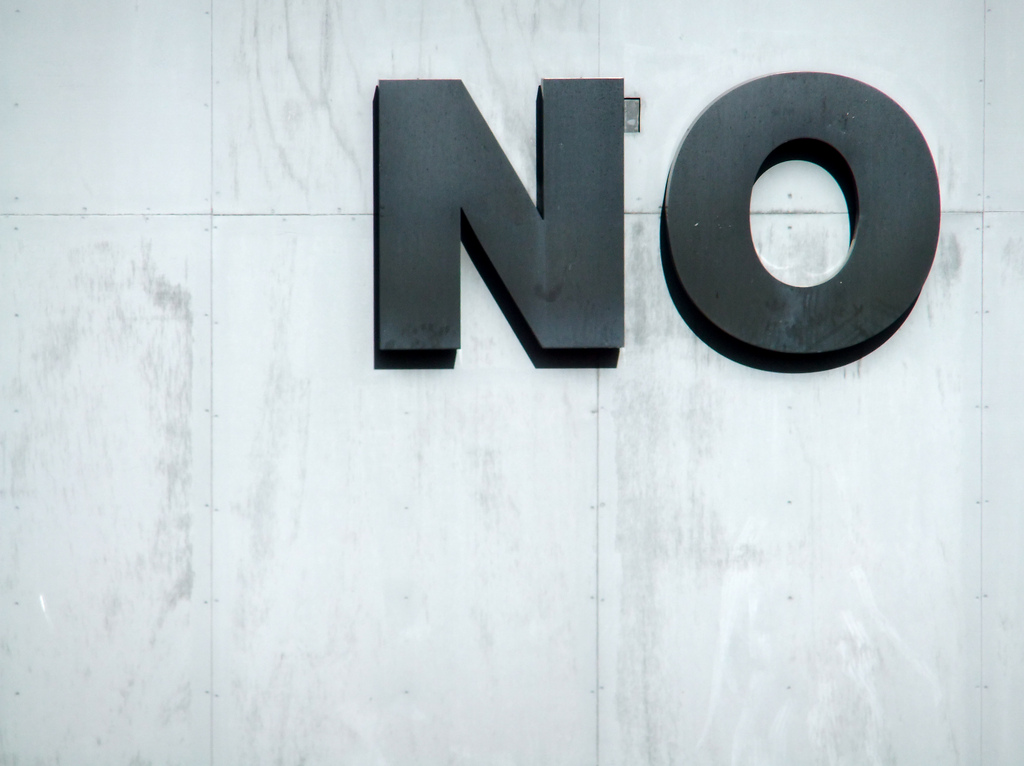 Time is our most valuable resource. How we spend it reflects our values, our priorities and our personal preferences. With more opportunities and demands competing for our time than ever before, how can we say yes to what really matters, what will really get us ahead, while still meeting our obligations with gusto?
Join us for a jam designed to help you assess your personal decisions and align them with your true goals. We will also learn and practice ways to elegantly say no, in a relaxed environment. We're going for success, on purpose.
More details & to RSVP: https://sayingnojam.eventbrite.com
Hosted at Venture Cafe Miami, 1951 7th Avenue, Miami.
Image: NO. by James Cridland, no modifications made. Original: http://bit.ly/2vxBQn1